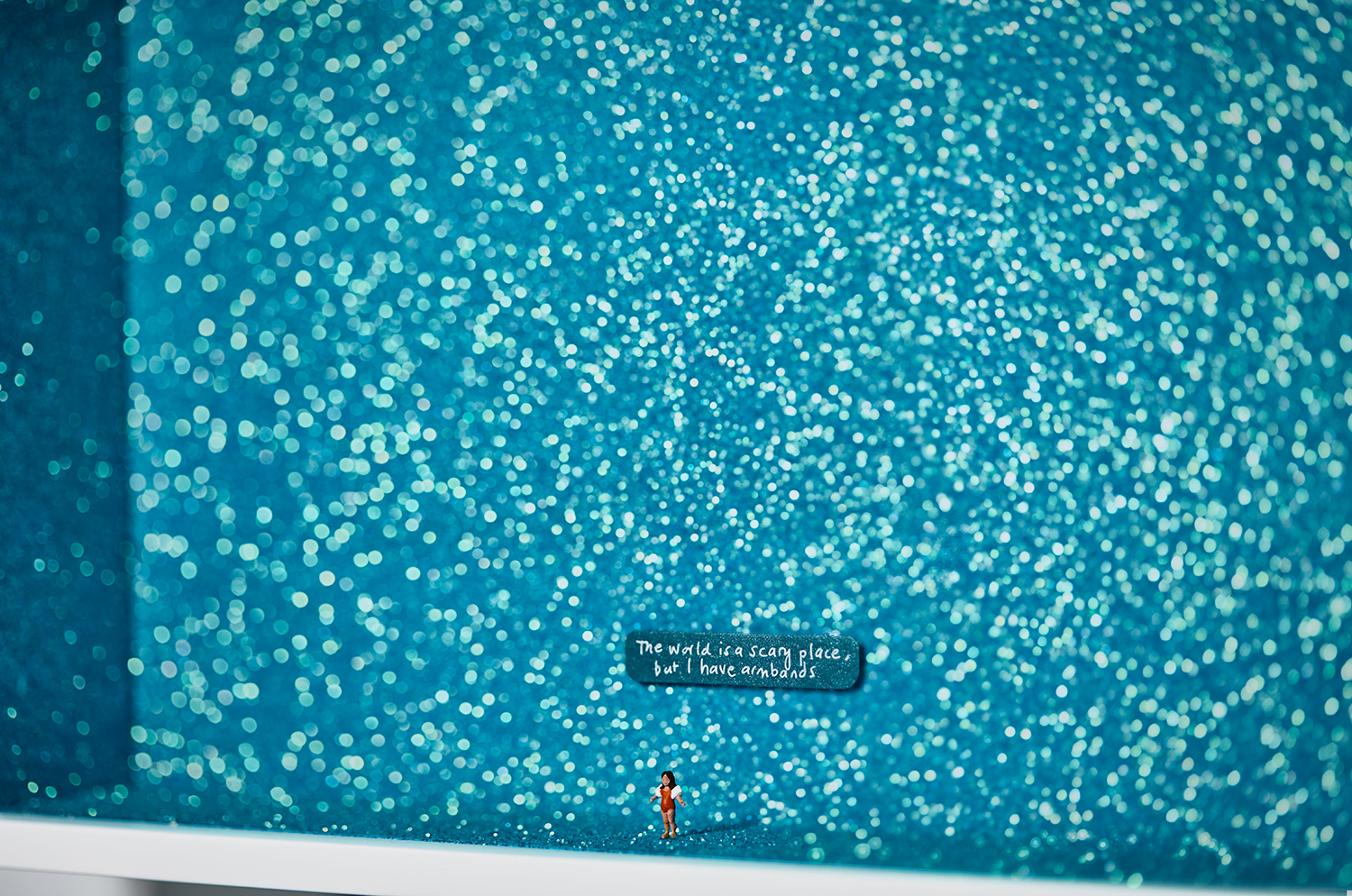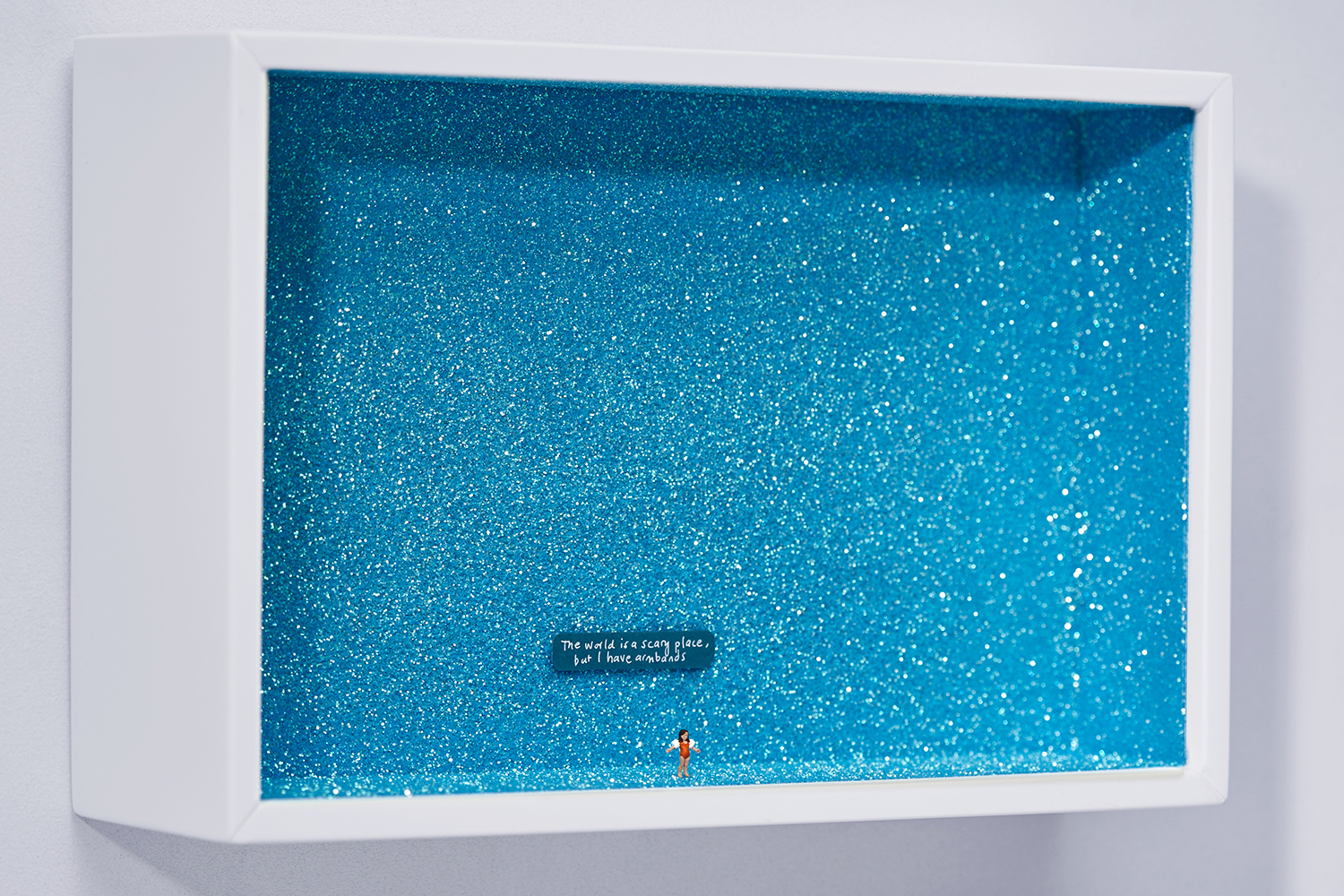 The World is a Scary Place, but I have Armbands
All the feels...
This is one of my original Glass Cathedral designs, first made nearly 20 years ago and still evoking a myriad of emotions.

The little swimmer may stand only an inch high against the blue, but how confident she is! Many of us can relate to that feeling - being vulnerable and brave at the same time. And how reassuring to have 'armbands' (whatever they represent for each of us) to support us and inspire courage and action.

Option to customise the gender, skin and hair colour.