Bookbox
Oh to be lost in a book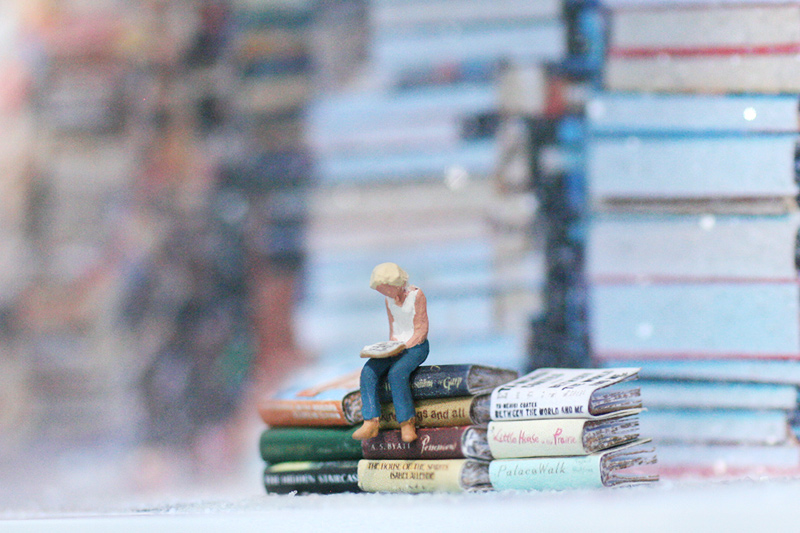 How can a physical object, so small you can hold it in one hand, contain a multitude of worlds, new life-long friends, the furthest reaches of the imagination and human experience? Oh to be lost in a book. Nothing really beats it.

If you love books, you really love books. Here is a chance to capture that all-consuming passion - you reading, in a world entirely made of books!

Option to customise the gender, skin and hair colours and the custom mini-books of your choice.

Below is a lovely gift commission for writer Elyssa Friedland, featuring her very own published books in miniature. I also make this custom design for booklovers - where the tiny books are replicas of your favourites.