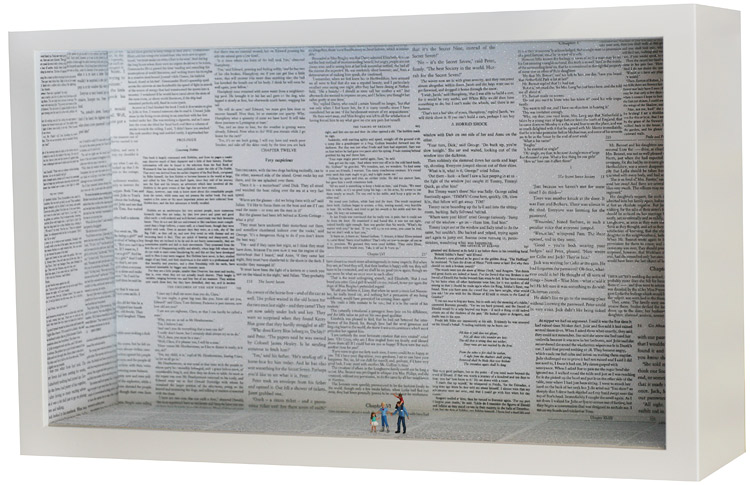 Portrait: Amanda Preston
Magnum Opus, London 2014.
This gift for Amanda encompasses her passions - a love of reading, her career as a literary agent, and her family. By covert means (thanks Lulu!) I discovered the most important books from Amanda's life, from the Secret Seven to the Cement Garden, which formed the backdrop to her family portrait - her true Magnum Opus.