Lester + Nick
Custom Wedding Portraits Capturing the special day in miniature
Prices start at $1090/ £890. Lead time 8-10 weeks.
Below are some examples of previously commissioned wedding artboxes. Click here for examples of Engagement Glass Cathedrals.
"We got the box!! Omg, this is SO beautiful!! We are beyond happy…" Lester + Nick, SF 2023.
Lester + Nick
San Francisco 2023
It makes me a bit emotional to think my art has played a small part in the unfolding of some special love stories.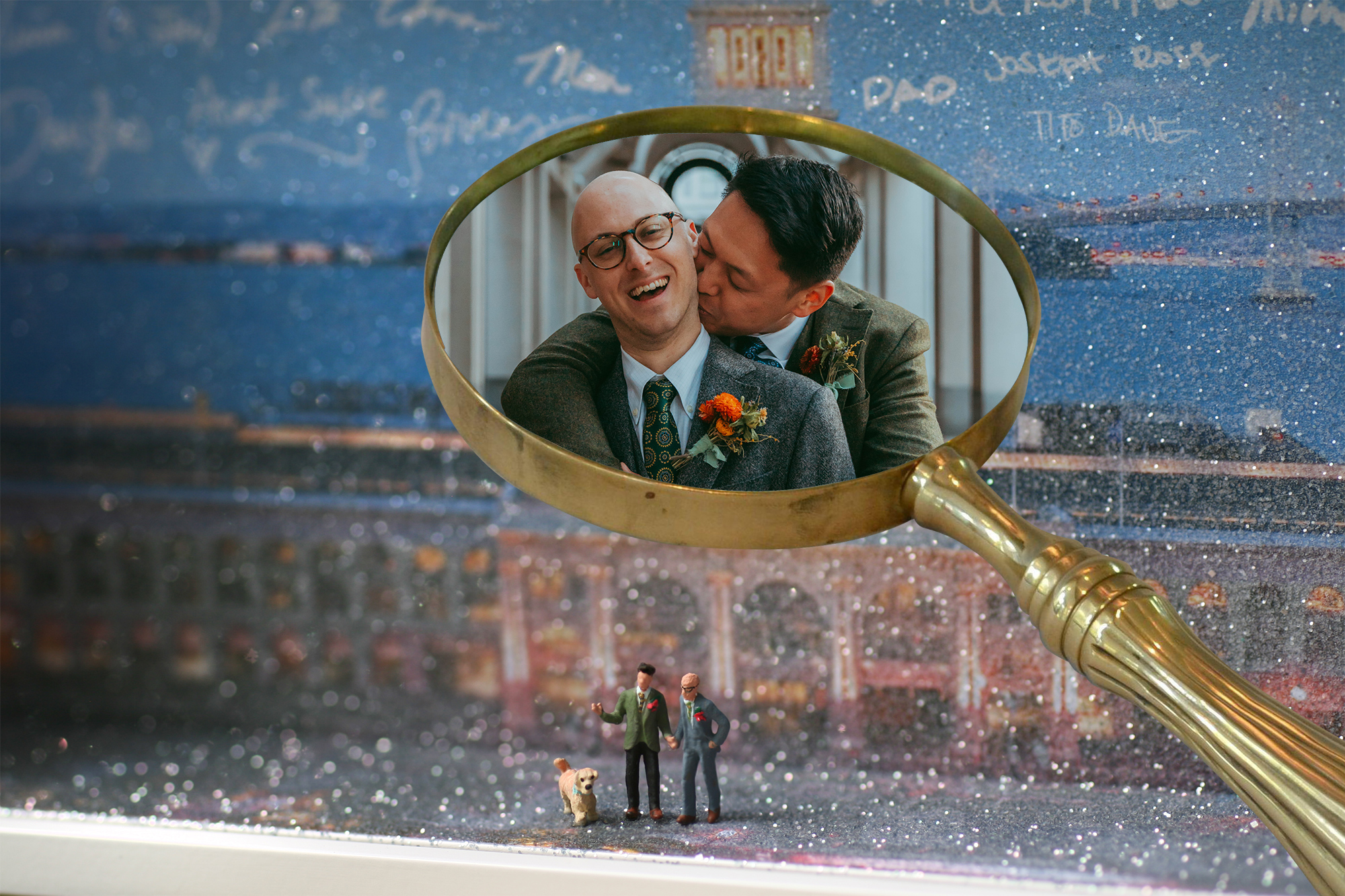 Lester won a competition a few years back, where I asked people to say what moment they would most like to capture in a Glass Cathedral. Lester described the time Nick met him off a plane, holding a sign with his 'real' name (without going into all the wonderful details) and that was the moment Lester knew Nick was THE ONE.

A few years after that, Lester commissioned a Glass Cathedral to propose with (the proposal under a sky full of stars, with new puppy Sydney).




This year, the wedding. It overlooked the San Francisco Ferry Building, with Sydney Dog-of-Honour :) and the signatures of all the guests, witnesses to this love story, written in the sky.