Arthur + Tal
Custom Wedding Portraits Capturing the special day in miniature
Prices start at $1090/ £890. Lead time 8-10 weeks.
Below are some examples of previously commissioned wedding artboxes. Click here for examples of Engagement Glass Cathedrals.
"We got the box!! Omg, this is SO beautiful!! We are beyond happy…" Lester + Nick, SF 2023.
Arthur + Tal
"Let the real games begin!" Ireland 2021
Carolyn commissioned this for the marriage of her son Arthur Lanigan-O'Keeffe to Tal Coyle. Both have been represented Ireland in the Olympic Modern Pentathlon multiple times! The artwork includes their beloved sausage dogs, Hansel and Rufus.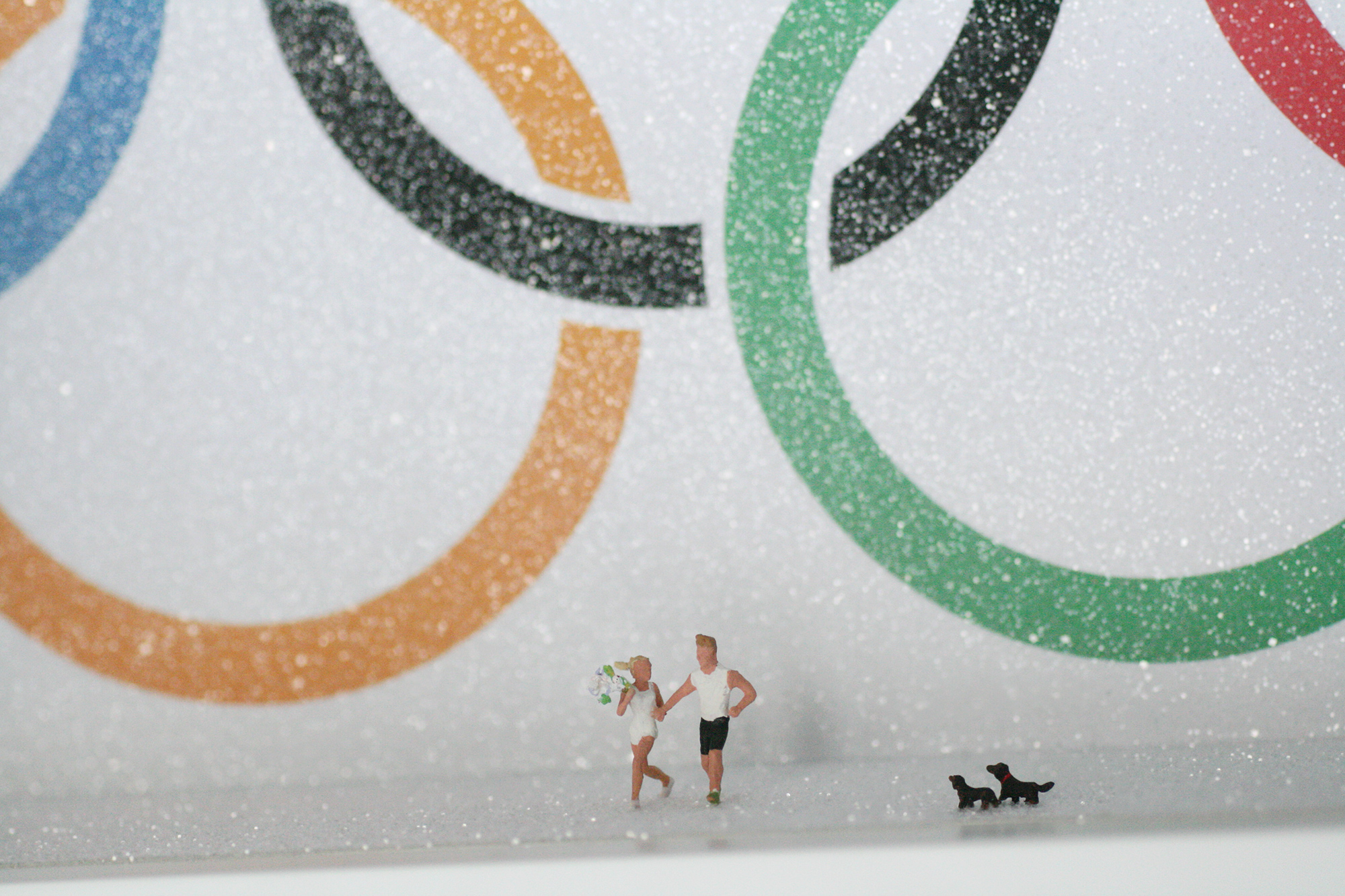 From the giver: "Oh Lisa…it's arrived!!!!! And it's just AMAZING!!! Thank you thank you thank you! It's waaaaay better than I could have imagined! They are going to LOVE it! Can't wait to give it to them."