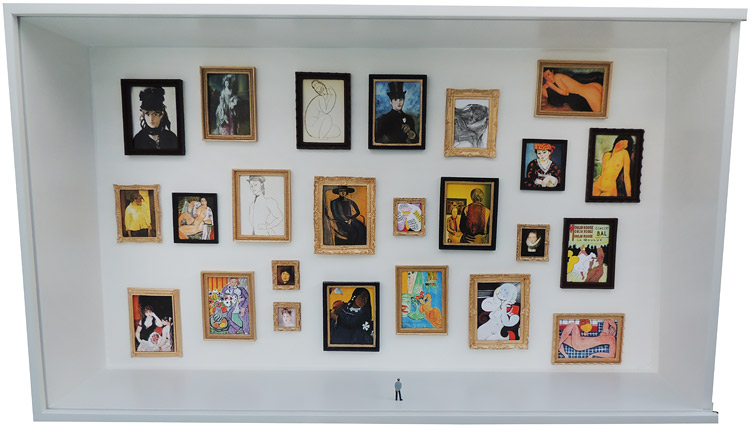 Portrait: Michael Price
Eye of the Beholder, London 2013.
The Brief: "Michael has a huge interest in fine art and spends a lot of his spare time in art galleries, particularly 20th century art. I recently found a collection of postcards of his
favourite beautiful women in art which he has collected over his lifetime, and I could see him there in your glass box looking at the art he loves."