Here, it's beautiful
"Here, it's beautiful" is my collection of Glass Cathedrals containing different perspectives of the San Francisco Bay Area.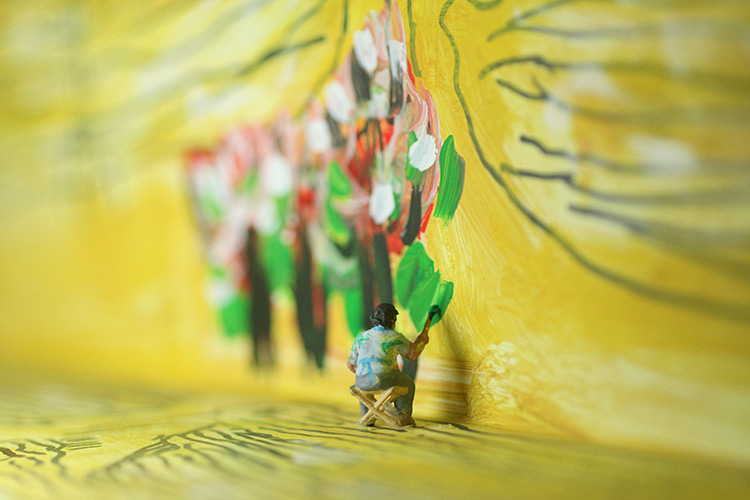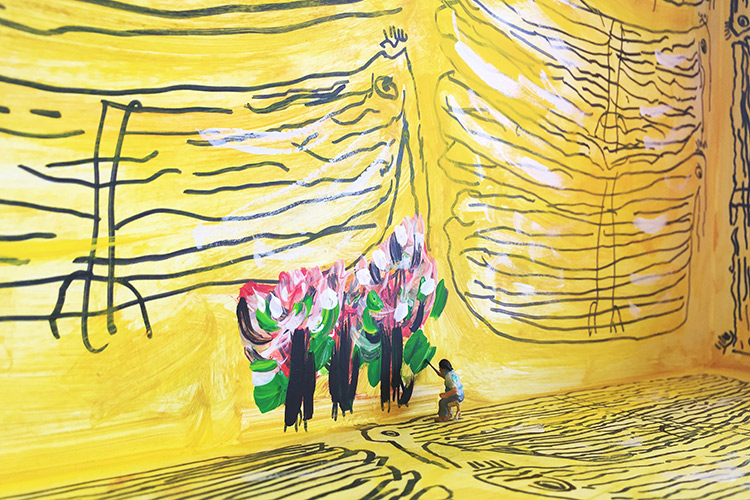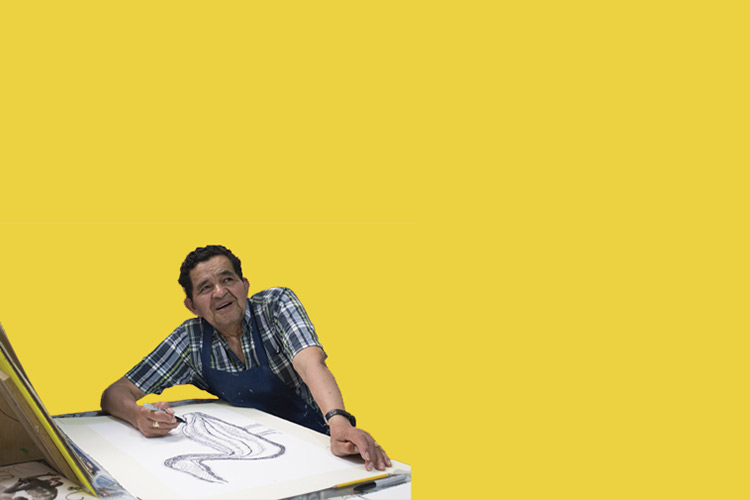 Creativity Explored
Creativity Explored, San Francisco
Creativity Explored is a long-running artists' collective, where disabled artists from diverse occupations and backgrounds create and sell their extraordinary art.
I collaborated with José Nuñez to create a diorama featuring Nuñez's artistic world. This has been a bit of a dream of mine for a while - to get artists to create directly into the box. I just love what José painted in there - the amazing yellow and the magnificent chickens.