Childhood Memories
A magical time travel box
Childhood memories make us who we are, in some ways we are the living embodiment of our experiences and those early ones feel so powerful - yet they are ephemeral and dreamlike in recollection. It's a special thing to capture one, like a sprit, in a Glass Cathedral.

"Happy Days at Y77" The Jacobson Family, Muizenberg Beach, Cape Town South Africa in the 1970s

My cousin Alan commissioned this Glass Cathedral to capture the bucolic childhood memories of sitting between the 'boxes' and the Indian Ocean, which we all did every day of the summer.

Unlike the iconic primary colours the boxes are painted today, for much of the '70s the boxes were painted pastel colours, and these are the colours etched in our memories. My uncle Phil had a box - Y77 - where we sat each day, eating Muizenberg lunches of roast chicken, pickled cucumbers, simba chips and hard boiled eggs, playing Putt Putt and tanning at the back, swimming and eating granadilla lollies. Life was good, and simple for us kids.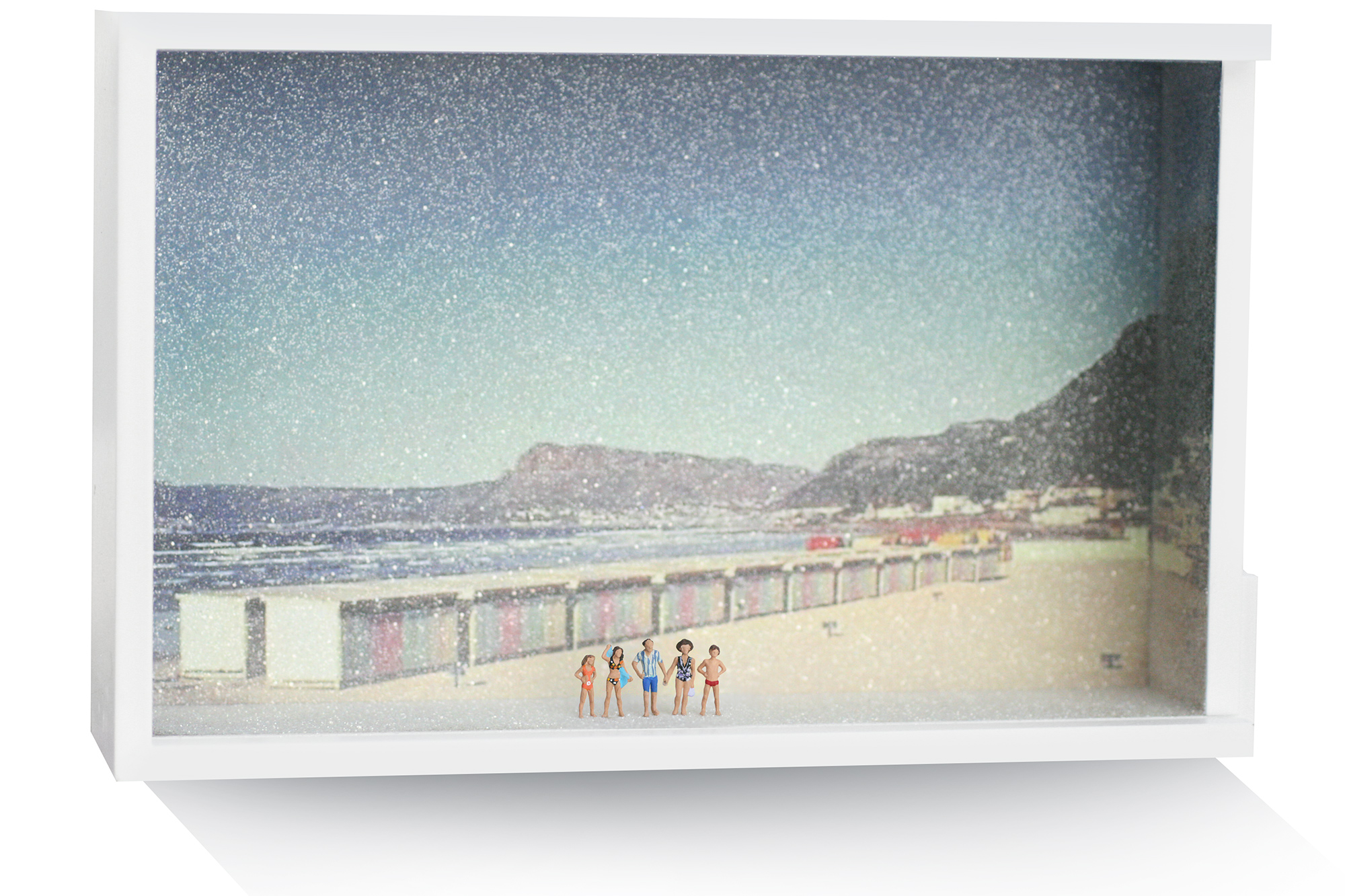 "The Best Days" The Kelly Family, California 1948 onwards

There's nothing quite like returning to the same simple holiday spot year after year, till it becomes part of your DNA. Julie's grandparents bought the beach house in Balboa, CA in 1948 for $13,000.  Four generations of the Kelly family spent their summers there for more than 60 years, including Julie's own kids, captured in this memory box.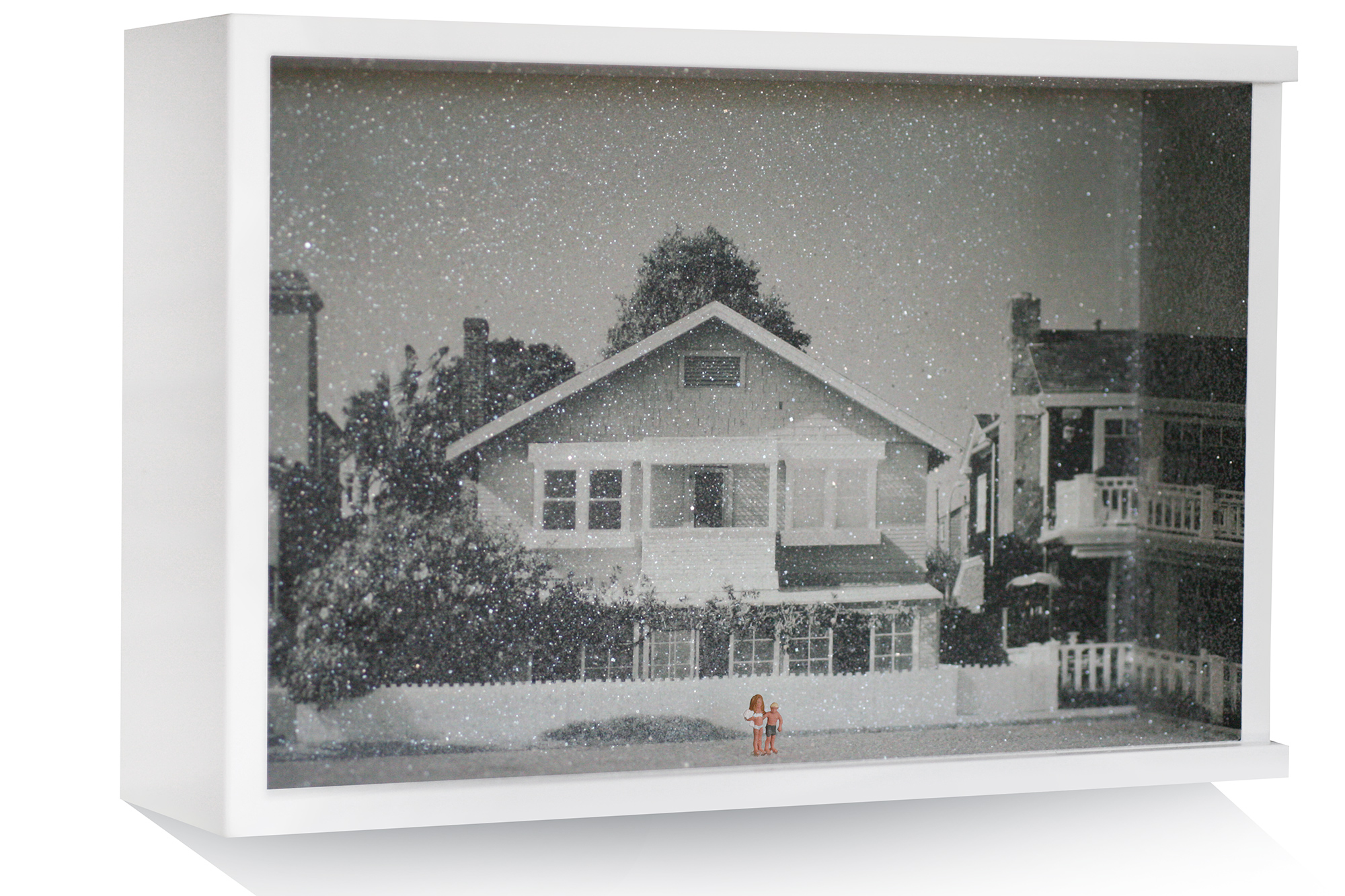 "Home" Jenny and Topsy, Glasgow Missouri circa 1940s

Mary wanted to capture her mom Jenny's bucolic childhood in Missouri. Here's Jenny, a wild-haired tomboy, reading in the tree in front of her childhood home (built... keep scrolling and you'll see it immortalised... in 1892) with best friend Topsy grazing below.




It took quite a few months and several valiant great-aunts' and cousins' daring-do to take a photo of the house today (it has barely changed!) for use in the diorama.




Below, Jenny in the fields by her house 80 years or so ago, and NOW, Mary and Jenny with her Glass Cathedral.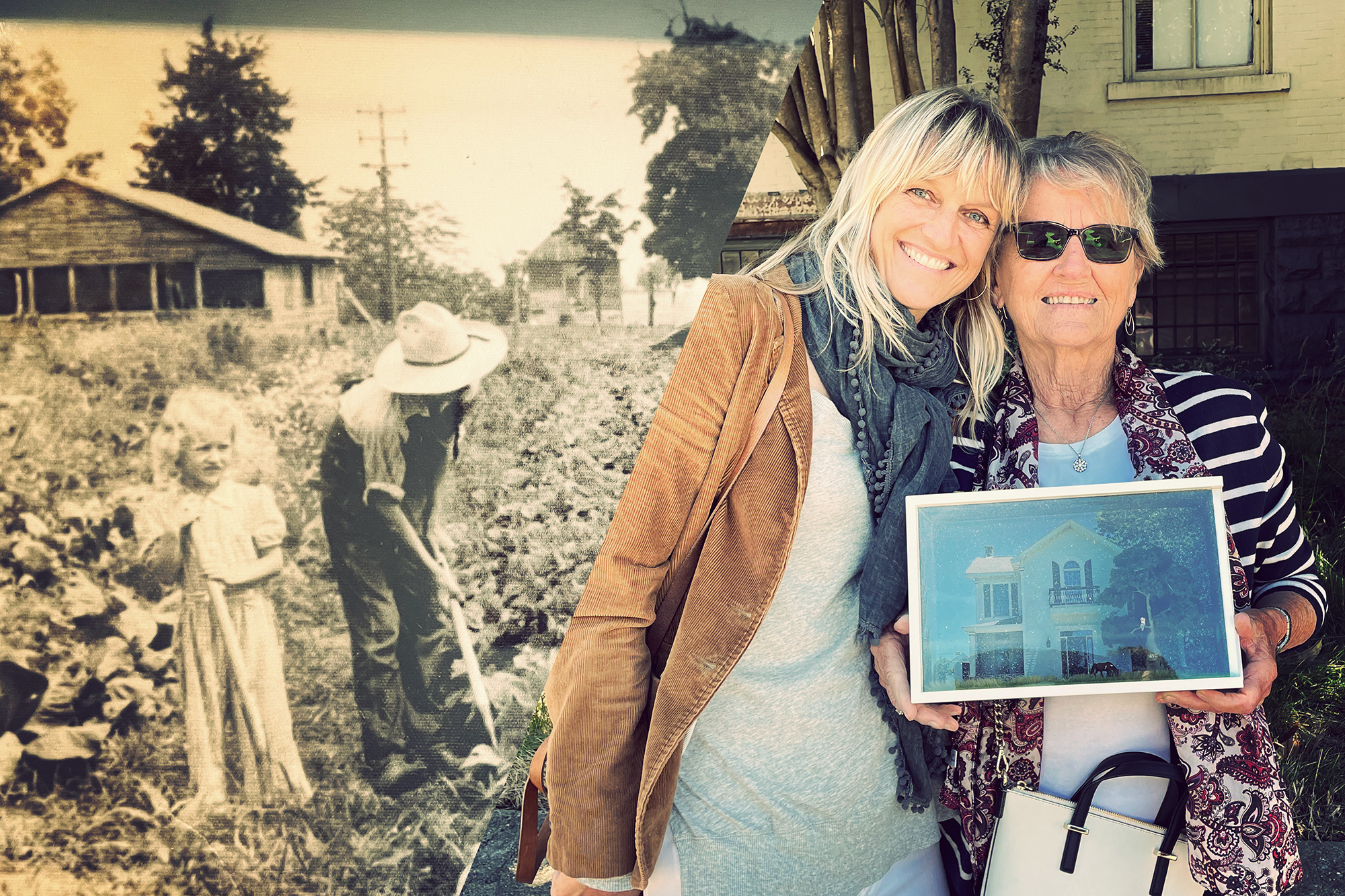 "Lilly White's Party" Childhood dreamscape of the 1980s

As little ones, sisters Laura and Esther used to lie awake beside each other. "We'd always say we would meet at Lilly White's Party. My mom knew we hated to go to sleep because it meant being apart so she made this up and told us we would meet there at night to play."