Starstuff
Portraits of brilliant and illuminating people.
Lesley Swerling (Mom)
Lucky Fish
This is a portrait of me, my twin sister Susan, and my beloved Mom, going for a swim at Muizenberg Beach, Cape Town, in the mid 1970's. Sue and I are wearing our ladybird bikini bottoms, which we called our 'ghogga-pants'. Insects and bogeys were 'ghoggas'. My mom wore bathing caps and VERY rarely swam. In fact so few grown-ups swam, compared to the hours and hours we would spend jumping in the sparkling perfect waves - that I actually lamented in advance, age about 10, that when I was a grown-up I would lose the joy of swimming. But I didn't.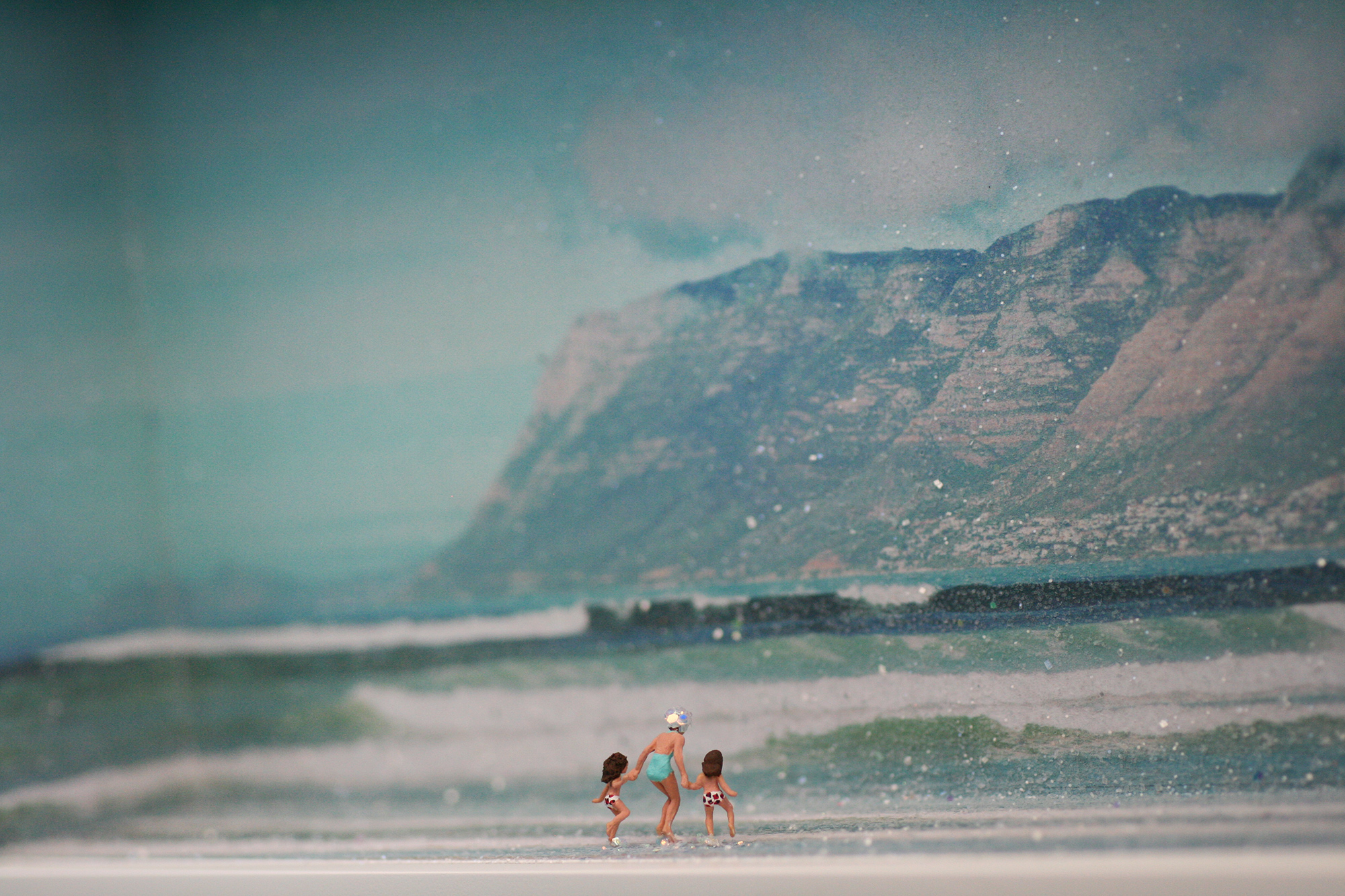 Mom called us 'lucky fishes' when something good came our way, and I feel the luckiest fish in all the oceans to have her as my mother.