In Memory
Custom memory boxes of those who have passed away
As the months and years pass after someone has died, it can be helpful to have something physical to remind you of them.

Jane-Amanda and her mum sitting, chatting
They didn't get to share this simple pleasure in real life, because her mum died when she was only three.

I was so moved by Jane-Amanda's experience, and also by something to do with the transformative power of art. When she thought of what may be possible inside a Glass Cathedral, away from the noise and complications of this world, Jane-Amanda was led to this private and hidden place where her deepest wish could be expressed.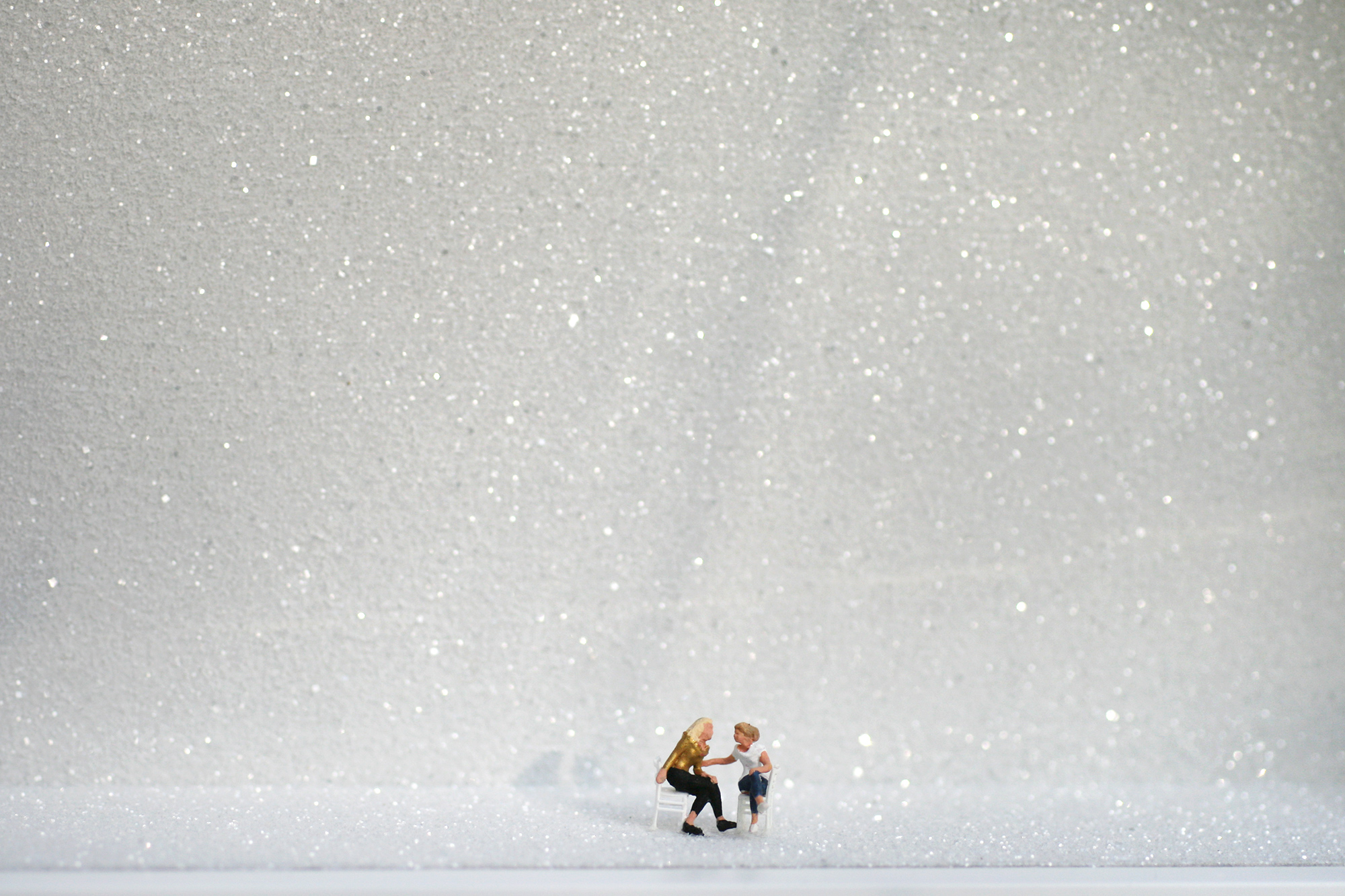 Michele's Family, 1970s
I made this artwork for Michele, a memorial to her late parents and sister. I feel really humbled to be able to help in the healing process by recreating a memory of loved ones, or capture something that was special about them in a Glass Cathedral.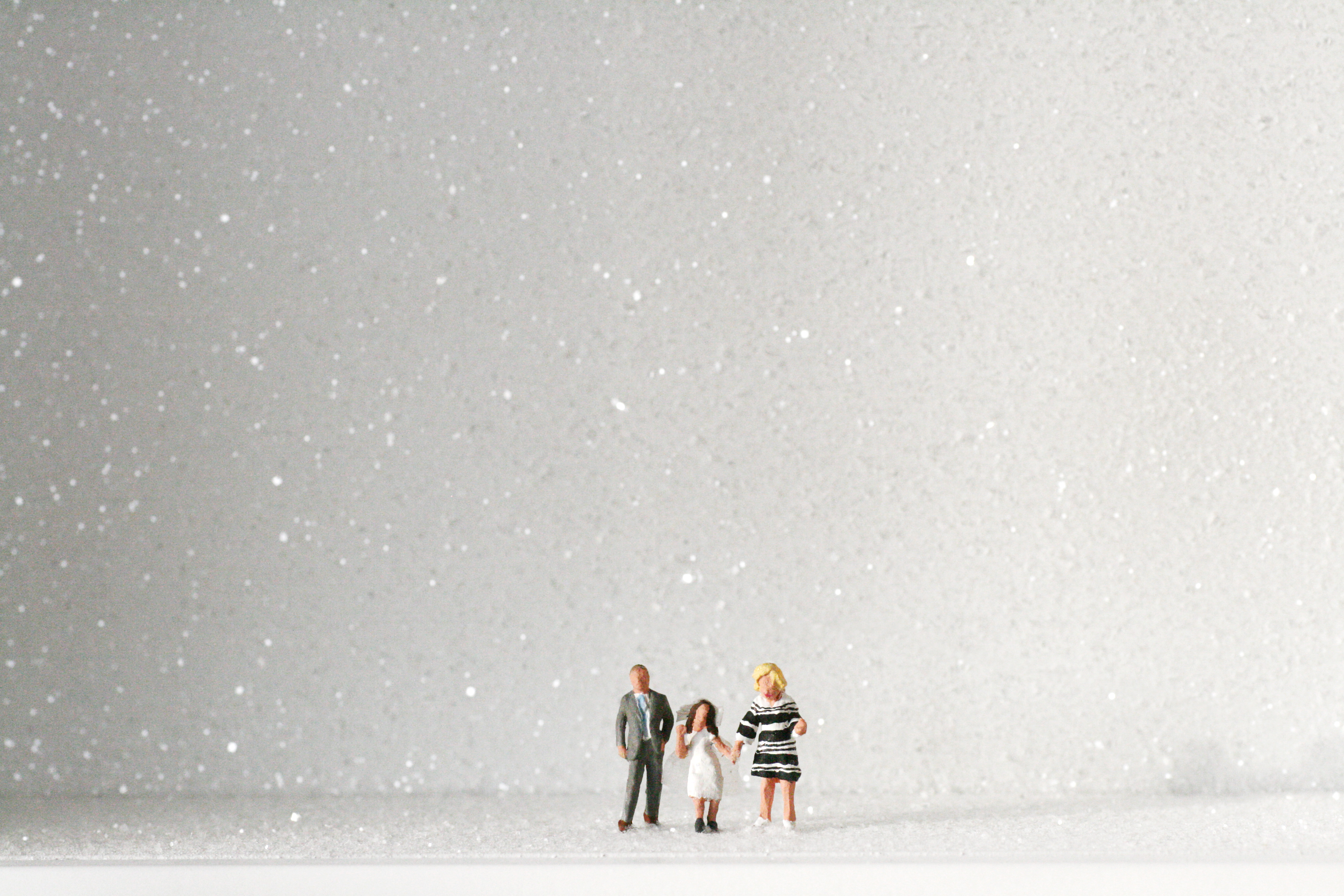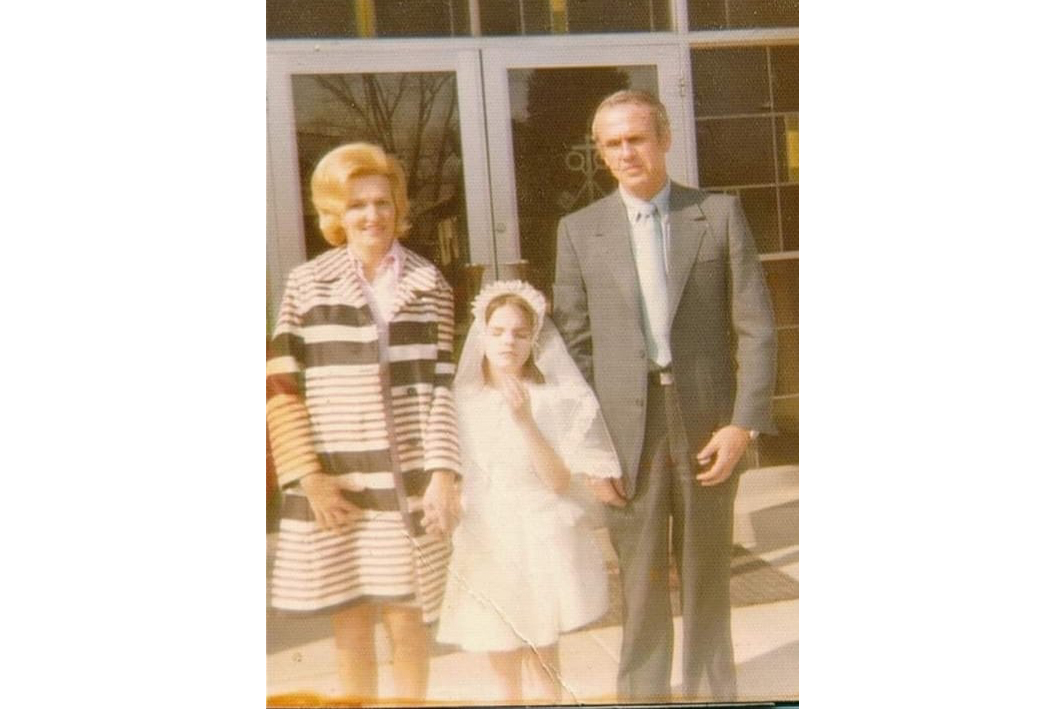 Victoria Holme, Devon 1970s
Created to celebrate Victoria, a fabulous, magical British red head who passed away. I recreated one of her favourite places - the bird sanctuary Holme Beach in Norfolk, the site of many happy childhood memories.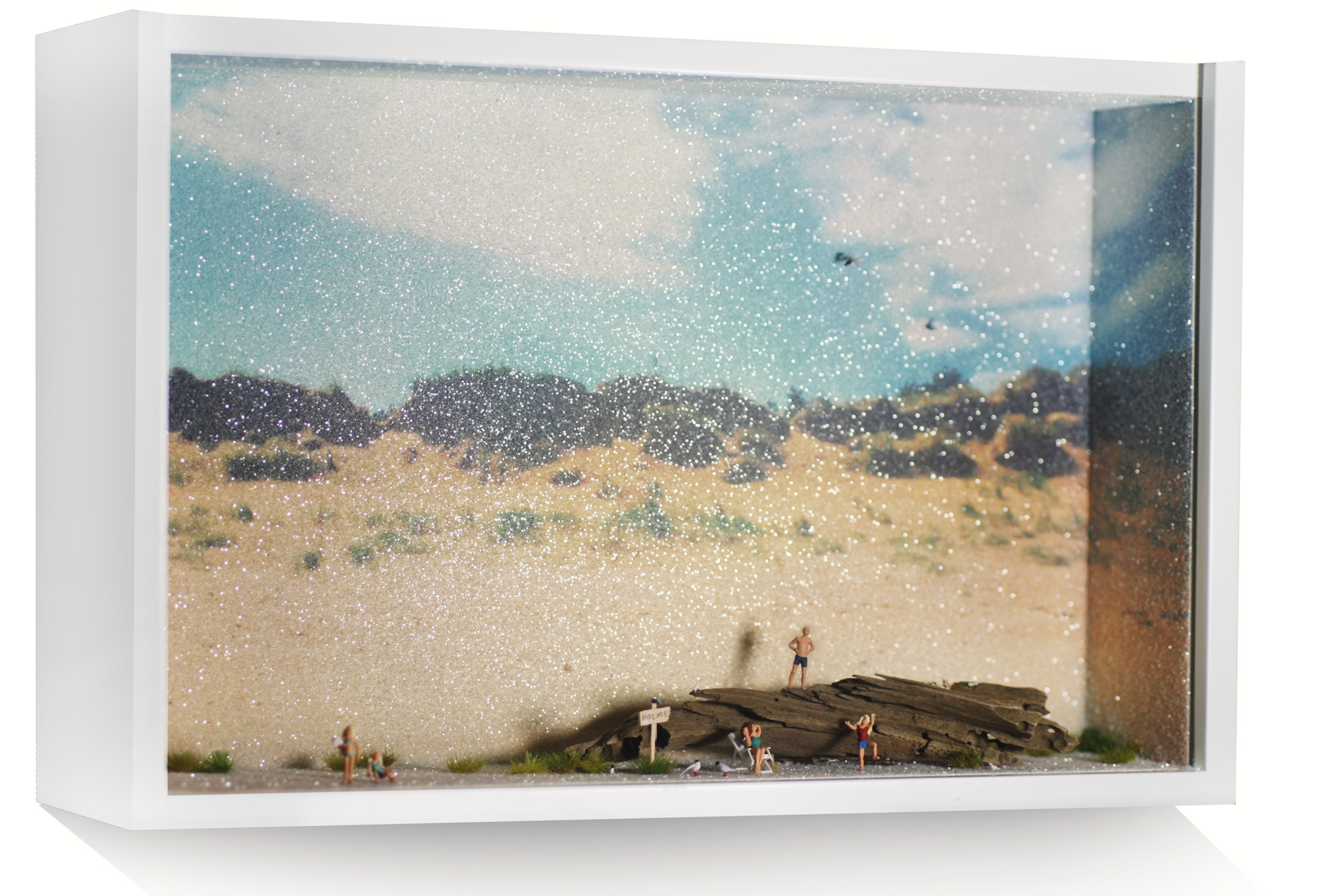 "Quis separabit" Granny Hughes, Hampshire.
Commissioned by Charlotte in memory of her granny. The brief: "She was not a typical granny - thin and elegant - she loved animals and I was wondering if a mouse/squirrel or pigeon could be on the bench with her. She insisted they were fed from her garden - she was a nuisance to the neighbours who objected - but she was very strong and would have it no other way! "