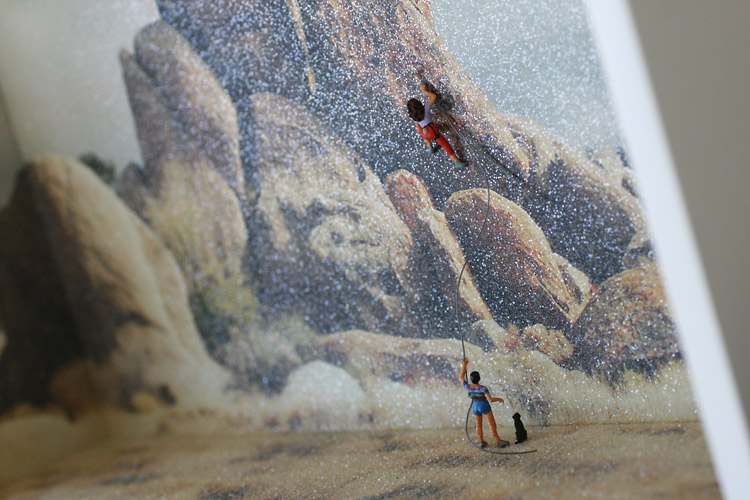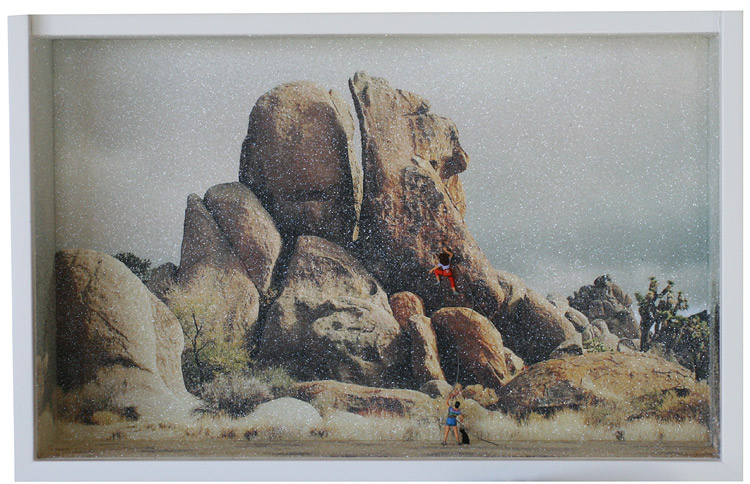 Portrait: Yun Chu and Zoe
Wow! What a ride! Joshua Tree 2013.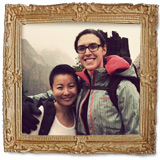 The Brief: "Portrait of a happy couple climbing at Joshua Tree - a landscape I love myself. The little details made it all the more personal - including the LGBT angle with a rainbow t-shirt and a lovely dog - not yet adopted at time of making artwork - waiting faithfully in anticipation."