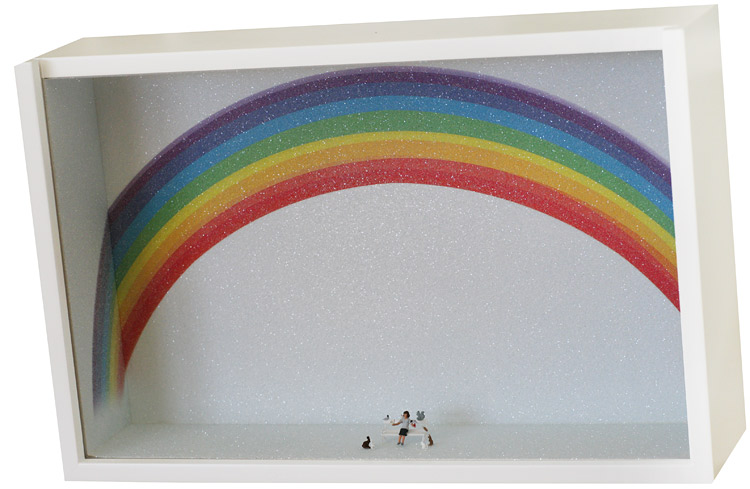 Portrait: Granny Hughes
Quis separabit, Hampshire.
Commissioned by Charlotte in memory of her granny. The brief: "She was not a typical granny - thin and elegant - she loved animals and I was wondering if a mouse/squirrel or pigeon could be on the bench with her. She insisted they were fed from her garden - she was a nuisance to the neighbours who objected - but she was very strong and would have it no other way! " The rainbow also has special significance. A true memory box.