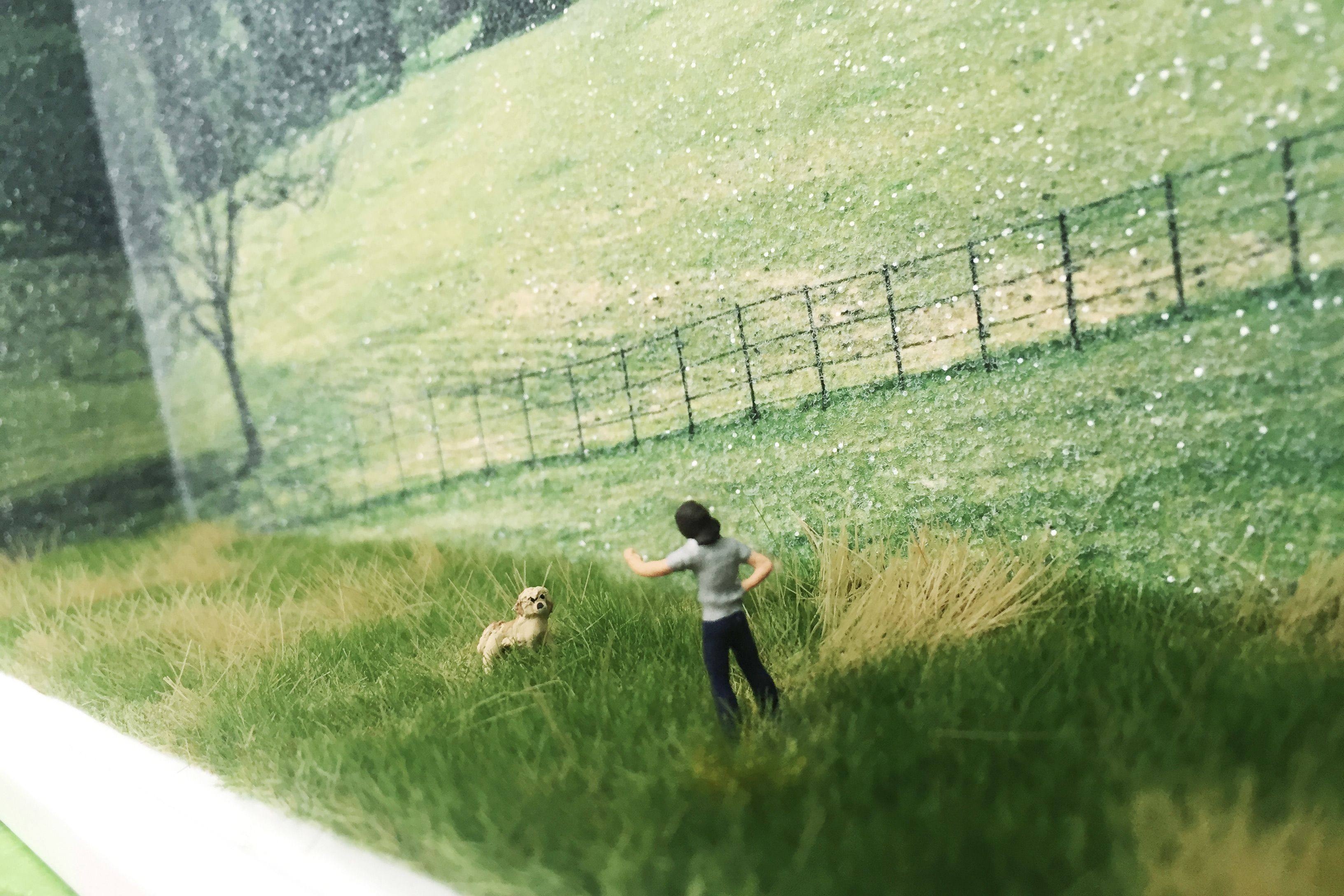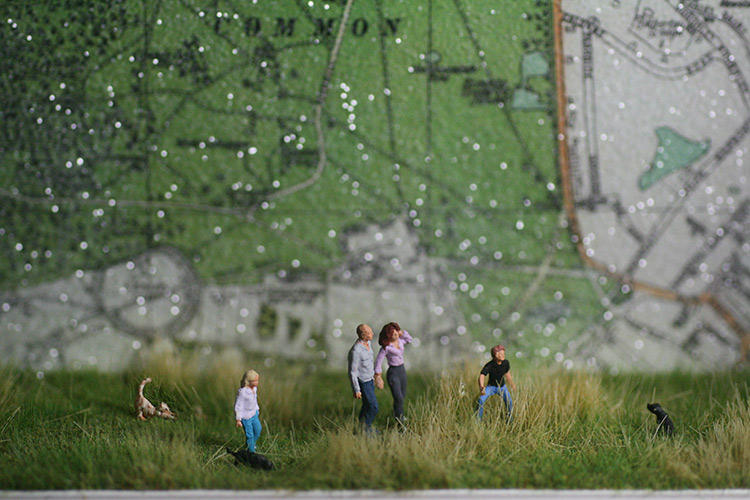 Dog Days
Time spent with a dog is never wasted
Hampstead Heath, London:

/

Wimbledon Common, London:

Marin, CA:

Woodside Park, London:

Three pugs:
People with their doggies pretty much anywhere seem to be transported to their happy place. Although many commissioned Glass Cathedral now have dogs (I just made my first flying dog!) these boxes are dedicated to the lovely pastime of dog-walking.